LACRIM Live Showcase Saturday, 27 August At 555
Tanger!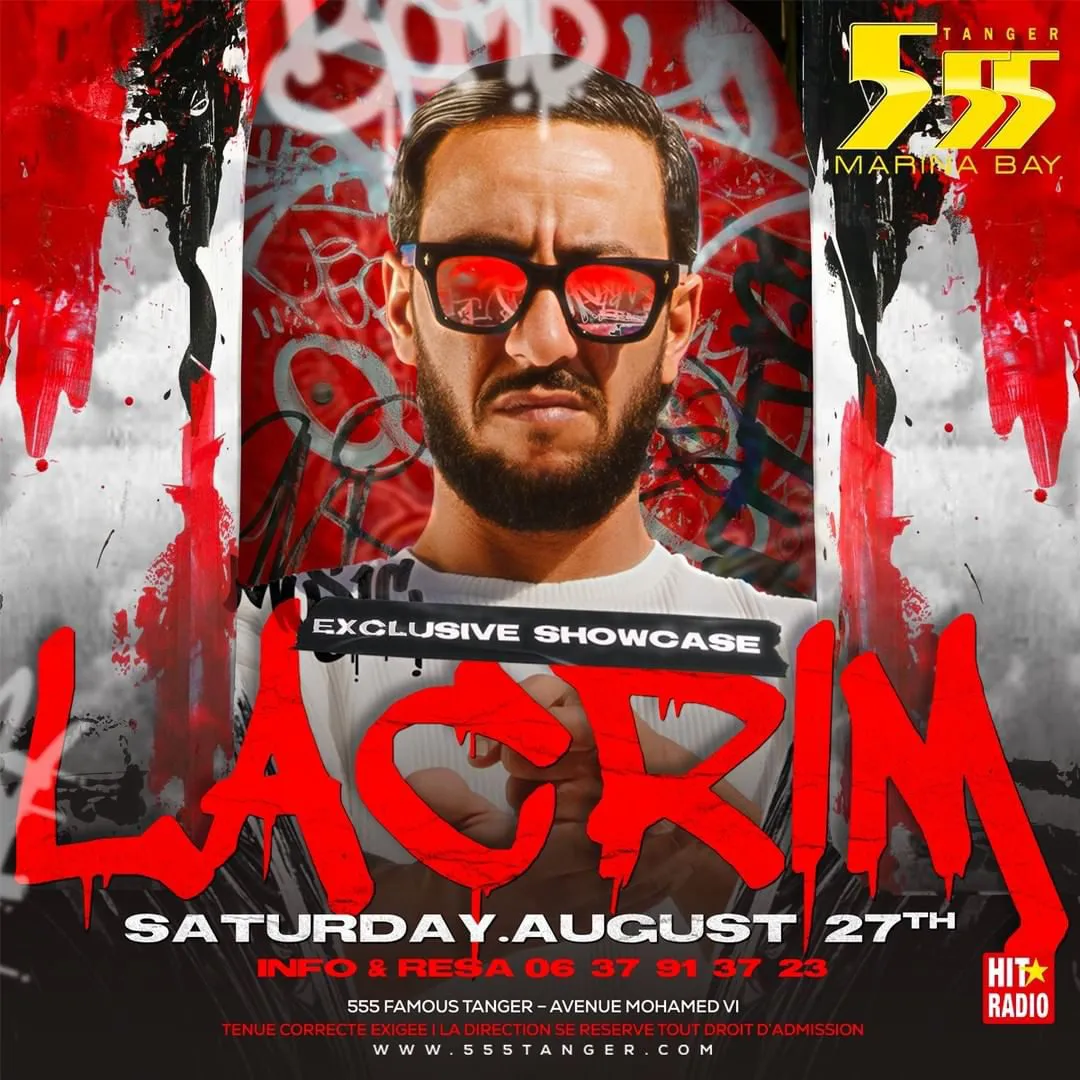 Exceptional Live showcase At 555 Marina Bay Tanger
555 Tanger gets the privilege of having one of the French rap giants perform his timeless masterpieces in the best Nightclub in Tangier Saturday 27 August
The French rapper LACRIM will be setting the stage of 555 Marina Bay Tanger on fire with his gold-certified album 'Persona non Grata', 'Force & Honneur' and his many classic tracks like « L'immortale», « Boston George (feat Maes)« , « Grande armée » ou  » Oh bah oui « 
Saturday, August 27th, LACRIM, will perform exclusively in the North's bride at 555 Famous club Tanger, for an unprecedented Live show!
Trust us when we say that you do not want to miss this BIG French Rap event.
So, how's your summer going so far? Our promise to you is unforgettable Summer Nights!